Media Assets Library
Find everything you need to illustrate your stories about Kyber Network
Kyber Network Colors
Primary Colors
CMYK: 45/33/0/5
RGB 132/162/242
HEX #84a2f2
CMYK: 84/76/57/75
RGB 10/15/30
HEX #0a0f1e
Team Photos
See ALL photos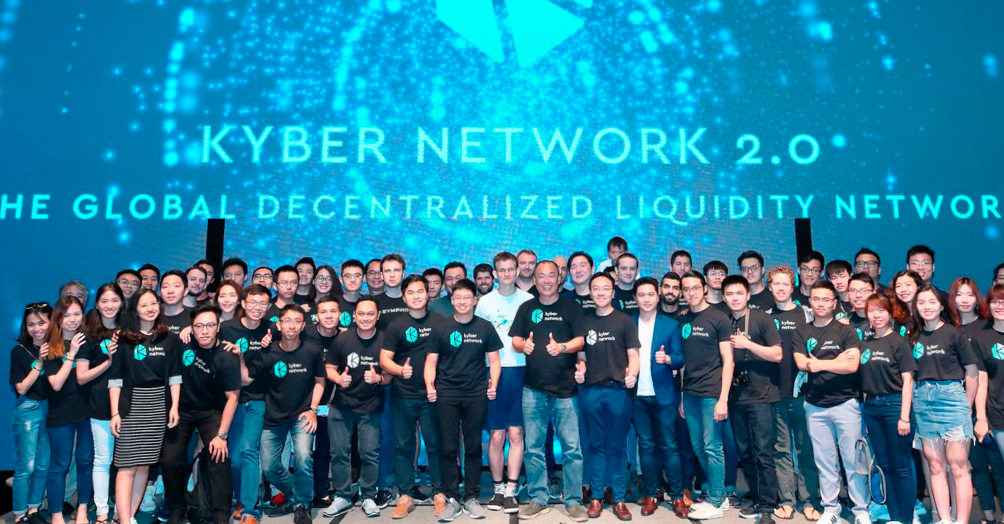 About Kyber Network
Kyber is a on-chain liquidity protocol that anyone can tap into for a wide variety of inter-token use cases. For example, vendors are able to accept payments in multiple tokens on their e-commerce platforms yet receiving in their preferred token. In addition, dApps can allow users who are not their token holders to utilize their platform and services with other tokens, and decentralized financial projects have the means to rebalance their portfolio instantly.

Open protocol to allow both contribution of liquidity sources and ultilising the on-chain liquidity pools for many different applications
Liquidity is in turn facilitated through an open reserve architecture that allows anyone to contribute their idle token assets to our decentralized central liquidity pool and earn from the spread in every transaction. These tokens become available for use across any platform that taps into the network, making them instantly more liquid and useful.
Publications, Media, Articles
Contributions to Forbes
(Written by Loi Luu, the CEO of Kyber Network)
Partners
#PoweredbyKyber
TRUST WALLET
COINMANAGER
CIPHER
IMTOKEN
RIPIO CREDIT NETWORK
OLYMPUS LAB
ETHLEND
ICON
MELONPORT
GIFTO
COINDUCK
STORM
APPCOINS
ADITUS
WANCHAIN
REQUEST NETWORK
BLOCKCHAIN AT BERKELEY
ENIGMA
TRACETO.IO
CYNOPSIS SOLUTIONS
SPARROW EXCHANGE
WAX
MY ETHER WALLET
TOSHI
See All